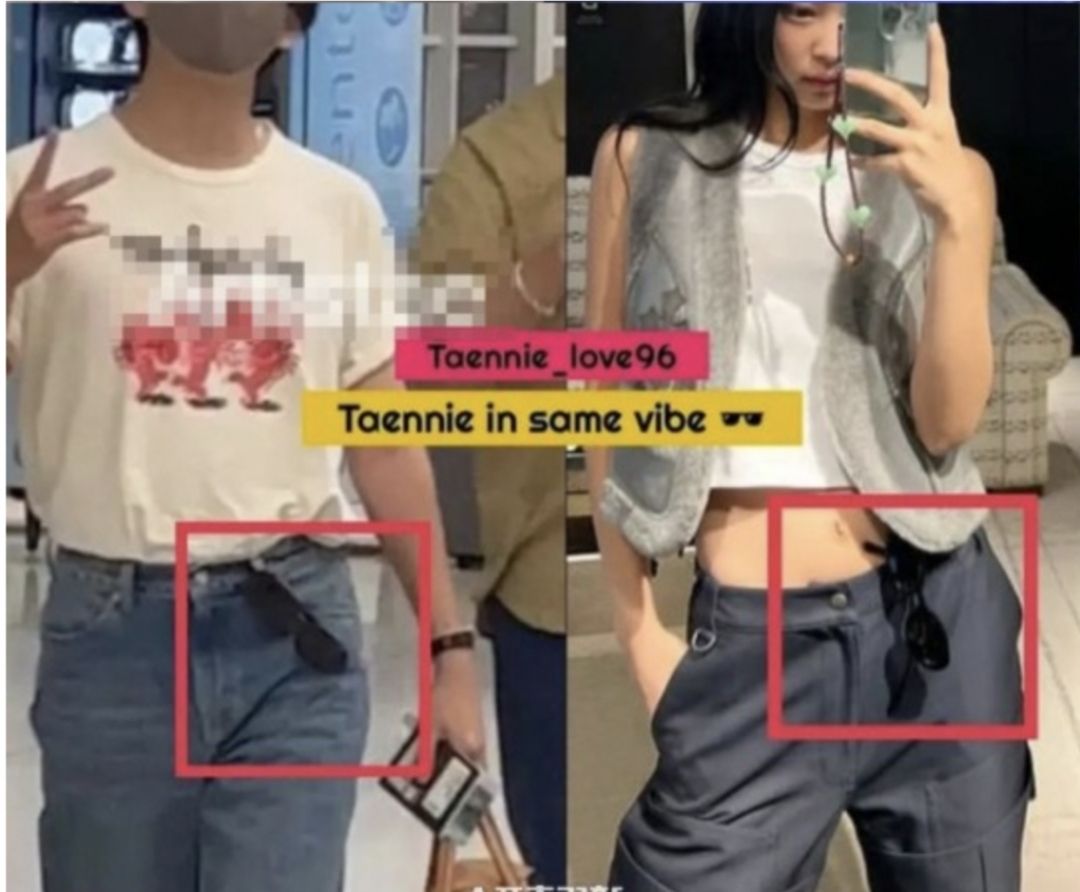 The couple items for Jennie BLACKPINK and V BTS have recently become the attention of netizens, amid the leaking of photos of the two dating rumors .
Fans even think that these two idols seem to want to tell fans that they are indeed dating.
Recently BLACKPINK 's Jennie was seen in public with the same bag in the leaked photo claimed of her and V BTS .
He also wore a hat that was allegedly similar to BTS's V seen recently.

On September 5, when fans were enjoying the performance of BTS's V at an exhibition with actor Park Bo Gum.
V BTS seems to be wearing a hat he got from a golf club while in the US.

But what surprised many people was the supposedly the same hat BLACKPINK 's Jennie wore in her photo in front of the Statue of Liberty in New York.
This alleged exclusive couple item made many fans believe that BLACKPINK 's Jennie and BTS's V were dating.
BTS fans noticed that BTS's V was wearing a white and green mesh hat with a metal buckle with Liberty National Golf Club written on it.

The club happens to be in New Jersey, the same state that BLACKPINK flew to for the 2022 MTV VMAs .

During that time BTS's V was in New York for his Vogue shoot. Fans thought BLACKPINK went to New York and hackers leaked photos of Jennie and Rose in front of the Statue of Liberty.
In the photo , Jennie is seen wearing a white mesh hat with a metal buckle.

While the hat is exclusive to the golf club, many think that the two went there together or that he borrowed BTS' V hat for a photo because it looks big on him.
Netizens are also starting to notice the couple's look-alike items, which now feels like more than just a coincidence.
Both Jennie and BTS's V wore the same sunglasses when they returned from New York and were seen wearing Foundrae's 'Personalized Oversized Love Token' necklace.
In recent days, there have been other suitable items such as Chanel Coco Crush ear cuffs.
Although some netizens believe that Jennie and V BTS are really dating because of the solid match of the outfits they wear.
But not a few have a minor opinion that it's not necessarily just because wearing a similar outfit can be said to be dating.

BLACKPINK 's Jennie and BTS's V are currently involved in dating rumors after several photos of the alleged couple surfaced.
While four of the photos were confirmed to have been edited by the hackers themselves, there are other photos that fans have yet to find an explanation for.
The latest hacker has apparently leaked V BTS photos from Jennie BLACKPINK 's iCloud .

This persistent invasion of privacy has caused BTS and BLACKPINK fans to unite to demand protection for idols.***